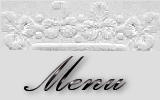 the 50 meg space of this
web site was provided by
the courtesy of: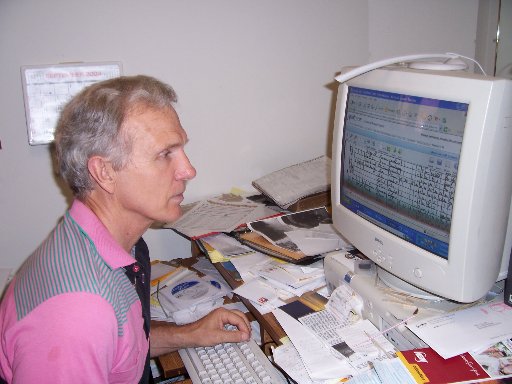 So you would like to know what got me started in Genealogy? As you can see by the order on my desk, I am a genius and mostly at work. I am looking at some records right now on the pc.
I started the family research about two years ago because I was looking for something to fill my time since I lived alone. I found many interesting facts about out family and surrounding history. I have compiled about 6000 family members since my research started and also met a lot of interesting people on the internet who have the same passion as I am. I also met some relatives through this endeavor with the same passion for genealogy as I have.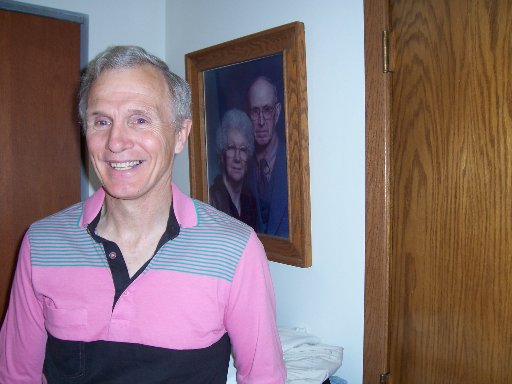 I enjoy gathering all the data and sharing them with my family members who greatly appreciate my efforts. In turn they share with me old family photos and facts they remember and gathered themselves. My future ambition is to write the history of the Feller descendants and publish it. A most interesting part of this history is meeting Marville Feller who told me that one of the Fellers "loaned" their car to Bonny and Clyde.
If you have any data, stories or photos, feels free to share them with me. I am also meeting with other people who are interested in family trees and how to go about research once a month. Those meetings have proved to be a lot of fun for all that attend.
The web site I am using to for research and to make the family tree is:
---
Web Design and Graphic Art by Carla Ute Kelly - you may contact me at: brain @ work
Copyright © 2004 by [C. Ute Kelly] All rights reserved.
---